we shine at
training and development
hr operations delivery
performance improvement
We "get" operations and what makes them tick. We bring proven and pragmatic approaches to unleash the potential of your operations and deliver big, bottom-line improvements.
If results are going to be rapid and sustainable, the workforce must be trained in how to deliver and sustain them. For this reason, competence building is integral to our work from day one.
HR organisation and transformation
If you want to improve the performance of your organisation, you must not only focus your people to work on the right things, but also improve the way your people work.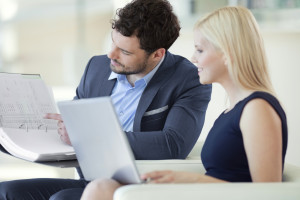 Using the best assessment tools and methods, we quickly ascertain improvement potential and help establish an aligned management plan, owned by your people, with targets for rapid and sustainable improvements.
automotive associate alliance
Working in close collaboration with the institute of the motor industry (IMI) we do and can pull upon what may have worked well for other clients which helps keep costs down. Our approach is characteristically pragmatic and collaborative.
digital applications and learning
WINC uses a portfolio of cost-effective digital apps and technology tools that improve and better sustain performance improvement, by partnering with proven technology partners that deliver high return on investment solutions.
Like many other people, we found ourselves constantly lamenting about HR and its lack of impact, so we thought it was high time to do something about it
We'd love to help in find the perfect solution
we keep an Eye on innovation
Putting in place robust HR systems provides an audit trail that demonstrates you have fulfilled your obligations as an employer under relevant legislation, thereby protecting your business from employment tribunal claims. Improving people practices results in better workplace relations and engenders long-term thinking and loyalty. WINC HR consultants are abreast of the latest developments in employment laws and can fast track the practical application of legislative changes.
we help you get the people right
Prudent workforce budgeting helps to present credible, accurate figures to stakeholders – particularly in view of public office approval processes. It can identify and eliminate inaccuracies where significant people expenditure has not been correctly stated or included. It is also crucial in fostering confidence in leadership due to a robust workforce presentation, with well-researched information and cross referencing that plugs any planning gaps and addresses cost oversights before proposal submission.
we show Talent is everything...plus
We are looking forward to announcing our alliance with the leading Talent Assessment partner in the industry.  Validated, structured interviews and assessments provide a scientific methodology to improve an organisational culture one employee at a time. People are most effective when they can draw upon their strengths to do work they enjoy. We can help you identify those talents so that you can more effectively manage your workforce.