transformation and change


we let the unique business needs and objectives determine the most appropriate hr strategy and solutions to apply to achieve optimal returns

we let the unique business needs and objectives determine the most appropriate hr strategy and solutions to apply to achieve optimal returns

we let the unique business needs and objectives determine the most appropriate hr strategy and solutions to apply to achieve optimal returns
HR outcomes that foster change and growth
we are a caring boutique hr consultancy offering a premium service across strategy, solutions and consulting
global and local know-how
from generating employment contracts to running compliant payroll and offering competitive benefits
International human resources expertise that's there for you every step of the way
24/7/365 premium HR support, and more
we manage your HR compliance, so you can manage your business
social value
strong beliefs that social and environmental wellbeing in connection with the community is important
We'll show you the best way to look after employees and other workers in the value chain
Guidance on how sustainability impact can be minimised or improved
Helpful coaching on how your organisation can contribute positively to society
warmth and genuine care
the latest employment regulations implemented in a positive, confident, and warm way that works for everyone

HR empathically applied with the ability to adapt and innovate
fantastic software systems for HR teams which tasks much easier and less time-consuming
we have a passion for wanting to improve workplaces and get the best out of people
diversity and inclusion
Promoting and supporting diversity in the workplace is an important aspect of good people management

We design open and inclusive workplace cultures in which everyone feels valued, respects colleagues, and where their contribution is recognised
Flexible working and job design are important components of diversity strategies and part of attracting and retaining a wide pool of talented people
We help you consider corporate responsibility in the context of diversity as social exclusion can limit business markets and growth.
we devise strategies and implement solutions that allows our customers to thrive and grow
clear communications and innovative hr solutions allows us to work with you to meet your goals. the journey to get there could require one or more of these services…
Bringing a practical perspective and a commercial maturity to strategic questions, we stay involved with the companies we work with to ensure strategy becomes reality and is truly embedded in the day-to-day operations of the business.
Our tailored HR consulting services are aimed primarily at small to medium-sized business owners or managers who are looking for help in implementing or improving HR processes. Our approach ensures you receive systems and services tailored to you, and you deal with one person who knows what is going on in your business.
Working as a core part of your team, Karl will be as invested in your business growth as you are. He will feed into your existing teams with full accountability for bid production and programme delivery. Whether you are struggling with the workforce planning, staffing delivery, environmental, social or community tender response, we can help.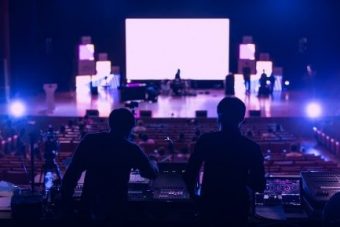 m-integrated solutions
Since 2014, WINC HR Strategy and Solutions has been working closely with the award-winning creative agency, M-Integrated Solutions PLC, to integrate effective organisational design throughout their multi-faceted design and digital business.
steel hospitality
Through collaborative workshops, we are helping the teams to identify key strategic priority areas, establish a new vision to guide the strategy and develop realistic action plans to ensure initial targets can be delivered to transform the iconic Lemore Estate.
mercedes-benz uk
Delivery of the Mercedes-Benz UK national Leadership Development programme, from individual initial training and career assessments to gap analysis and directing their learning programme over a range of interventions. Karl assessed and/or certified c500 managers and leaders across the retailer network.
In the ever-evolving landscape of the contemporary business world, the role of Human Resources (HR)…
In the ever-evolving landscape of today's business world, change is the only constant. Across all…
In the intricate world of organisational dynamics, HR managers emerge as architects, meticulously sketching the…
Karl has been great to work with and whenever we have collaborated on projects he has always shown great professionalism, expertise and performance.
Karl's professional, friendly and systematic approach to business created an environment that was not only enjoyable but continued to challenge every aspect of individual professional development.
I worked with Karl on the creation and launch of a new global service programme and was during the time we worked together very impressed with his creativeness and drive. Karl is a very enthusiastic person that puts people first while trying to achieve business goals through and with people.